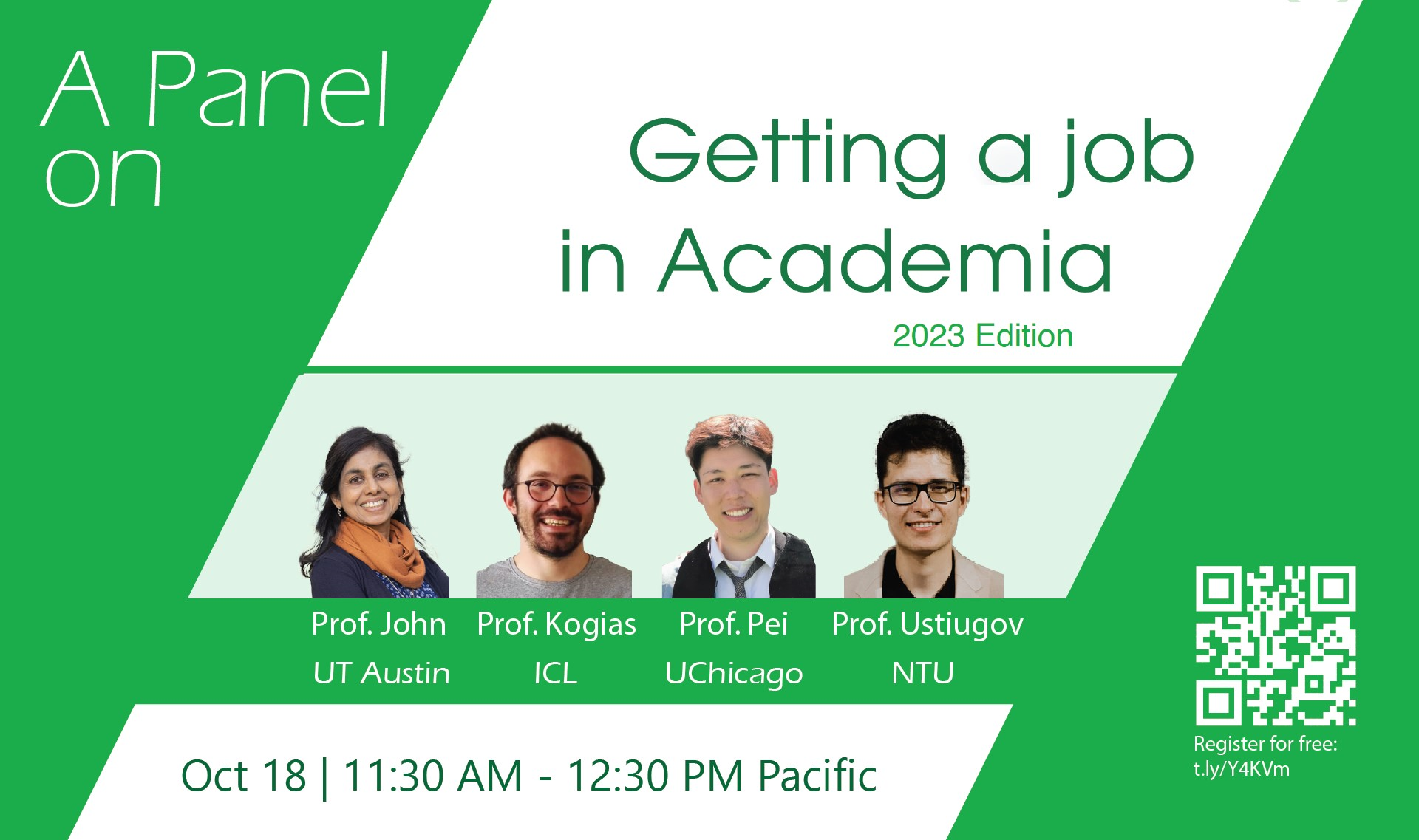 ---
Getting a job in academia
Panel on getting a job in academia.
We are organizing a panel with professors in the area of Computer Systems to talk about their experience on getting an academic jobs or being on the committee. The panel will specifically focus on students who are planning to get an academic jobs.
The panel will be a one-hour live session with pre-sourced questions and live discussion. All students interested in getting an academic jobs in CS fields are invited to join and ask questions!
---
When:
Where:

Please register on Eventbrite for the Zoom link

Discussion topics:
Subscribe for future events
---
Submit your questions!
---
Panelists
(Ordered by last name)
---
Panel Host