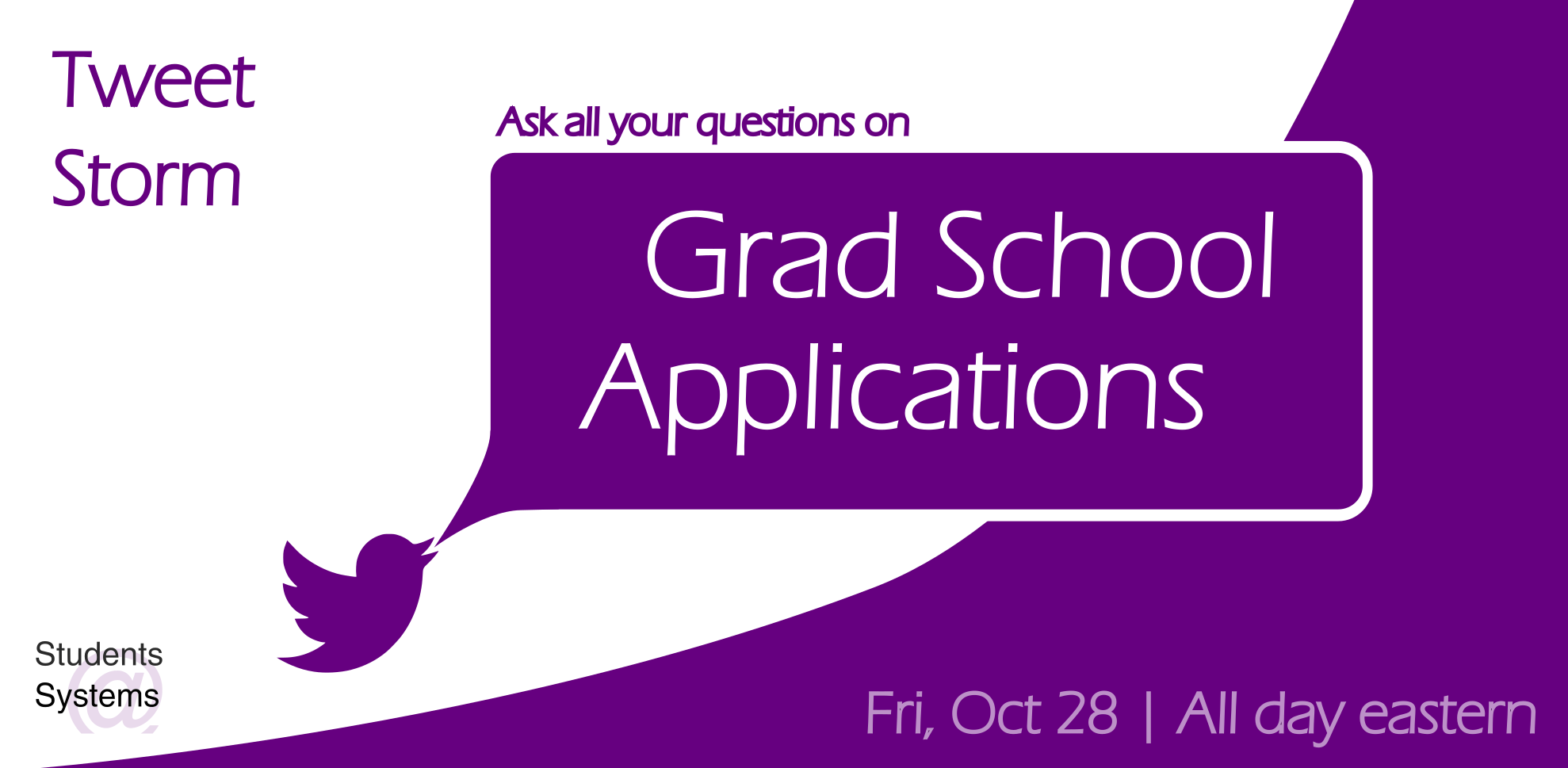 This event has concluded!
We have collected all the questions and answers here:
---
---
Graduate School Applications
Hello grad school aspirants,
We are organizing a tweetstorm to answer all your queries about the grad school application process! Ask your questions in the Slido below.
On October 28, we will post a curated list of your questions from Slido on our Twitter account. Professors and students, some of which are listed below, will answer your questions on Twitter.
---
Submit your Questions here:
---
---
Panelists